Mess Me Up: Teengenerate Reunion Shows
Seminal Japanese garage rock band Teengenerate are playing two reunion shows in Melbourne, Australia in December. The band have played three reunions shows since breaking up in 1995 and this is the first featuring the original line up. You can read the press release
here
and check out the official Teengenerate Australia MySpace
here
. The rigtheous dudes at
Bop! Records
deserve a million kudos and beers for making this happen.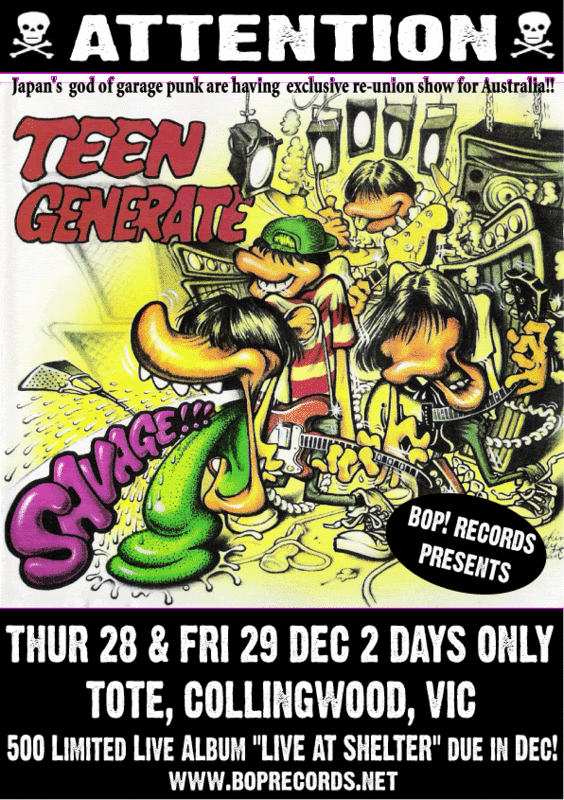 While i'm an admittedly huge fan of Teengenerate, I can say with all honesty that I don't think there's been a rock n roll show on this earth this year that i'd rather see. I feel incredibly priviledged that i'm going to get to see this rock n roll spectacular.
The shows will be accompanied by the release of a limited edition live album, 'Live At The Shelter'.